Thank you to our 2018 sponsors!
Thank you to our amazing sponsors! Without your contributions, the Duniway Home Tour would not be possible. Please support our sponsors as they have supported Duniway and the Holiday Home Tour.
Arts & Craftsmen offers historically appropriate, tastefully designed remodeling and custom home building with the precision workmanship you demand from a professional, with a client service approach you'd expect from a neighbor. Quality craftsmanship, creativity, ingenuity and complete client service are staples of every project we handle.
At Senestraro Family Orthodontics we pride ourselves in providing the very best in orthodontic care in a fun, welcoming environment!
Our agents use vision and heart, matching people with a house that becomes home. Whether it's time to buy or sell, we deliver confident representation that moves quickly and maximizes value.
Start 2 Finish is based on integrity, service and quality. We handle all phases of construction and remodeling. however, we specialize in wood flooring. From refinishing reclaimed fir or installing new pre-finished oak to additions, patching and lace ins or building all new stairs, we can manage your project.
Located in the heart of Portland's Sellwood neighborhood, Reverend's BBQ is a warm and welcoming spot to dig in to some of the city's best barbecue.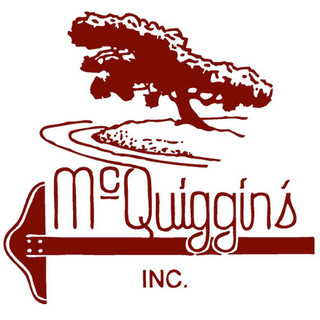 Our focus is in residential landscaping projects, we install it right the first time by paying attention to the details and excelling in customer satisfaction. Our team of professionals and skilled craftsmen can help you realize your dreams of YOUR oasis at home.
The Rogers team provides exceptional real estate service for buyers and sellers in Eastmoreland and Portland Metro.
Our team provides professional agents working full-time to ensure the success of your purchase or sale... wherever it may be!
Otto's Sausage Kitchen is a small, family-owned and operated meat market situated in southeast Portland's Woodstock neighborhood.
Jacobs Heating & Air Conditioning has been providing heating, cooling and ventilation services in since 1952. Offering HVAC installation, maintenance and repair for both commercial and residential properties, we carry a large inventory of energy-efficient air conditioners, heat pumps, furnaces and other products.
At Whittemore Family Dentistry we believe all of our patients should be informed decision makers and fully understand any dental health issues they face. That's why we go above and beyong to help you feel at ease through any procedures you may need.
At Marie Lathrop Orthodontics we provide exceptional service in every aspect of orthodontics. Through our highly trained doctor and staff, to our use of the most reliable and efficient orthodontic appliances available, we guarantee you will have a safe and knowledgeable experience with every appointment.